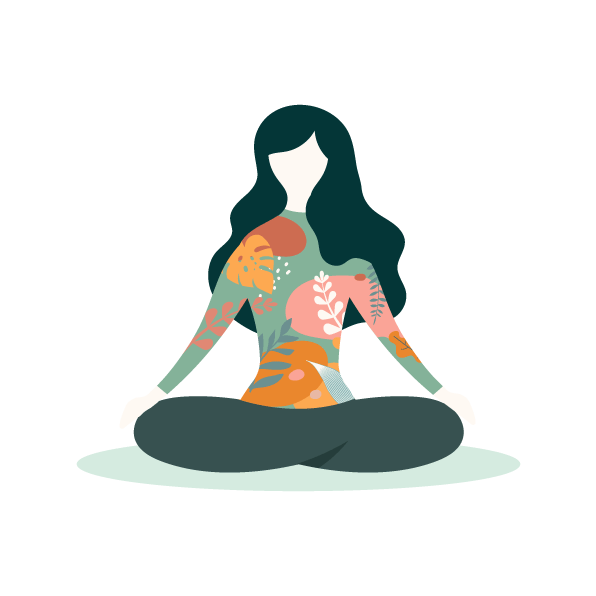 Over 28 years ago, I found myself in a difficult situation as I struggled to decide on a treatment plan for a family member who was suffering from a rare disease. 
We put our trust in the promises of many doctors, but they were unable to provide us with any prosperous options. This experience left me feeling frustrated and helpless, but it also ignited a desire within me to refuse giving up and to embark on a new journey of learning and discovering the field of medicine.
In the following years, I experienced different treatment methods from various parts of the world. Through many profound chats with doctors, practitioners and scientists, I gained a deeper understanding of the benefits and limitations of different ways of healing.
Fully convinced of a holistic based medicine, I completed the medical basis training for German "Heilpraktiker" and acquired my recognition as Specialist for Orthomolecular Medicine, Homeopathy, Bach® Flower Remedies, Schuessler Tissue (Cell) Salts, Phytotherapie, and Aroma Therapy in Germany and in The Netherlands.
Furthermore, I'm a Dutch certified Orthomolecular Specialist for Immunity and Diabetes Type II and trained Coach Expert for Burn Out and ADHD/ADD.
I saw many patients giving up on treatments or were not able to follow the various requirements of different doctors and practitioners. They just needed a guide to take on their hand, to motivate them and to listen to their complex questions to find diverse solutions.
Today, my unique approach simplifies guiding others to healing by creating an individual HealAgenda® for each of my clients. This innovative method is designed to help achieving personal well-being goals and taking back control of body, mind, and happiness.
Book your first session today!
Starter Package (2 sessions)

a) INITIAL SESSION
45-60 minutes live talk via Zoom
Anamnesis of your personal well-being & desired goals
Incl. preparation of your HealAgenda®

b) KICK-OFF SESSION
45 minutes live talk via Zoom
Launch & explication of your tailored HealAgenda®

45 minutes live talk via Zoom
Feedback & Follow Up chat
Incl. small adjustments of your HealAgenda® (if needed)

15 minutes live talk via Zoom
Your time for a short contact, feedback & questions
Capabilities
Fields of Expertise
Stress Symptoms
Burnout
CFS (Chronic Fatigue Syndrome)
Sleep Problems
Depressions
ADHD/ADD
PDD-NOS
Autism
Mood Swings
03.
Musculoskeletal System
Back pain
Joint pain
Osteoarthritis
Osteoporosis
Rheumatism
Gout
Weight Gain & Overweight
Obesity & Adiposity
Edema
Weight Loss
Liver & Pancreas Issues
Heavy Metal Poisoning
Amalgam & Fluoride Poisoning
Shedding Symptoms (by vaccination, chemotherapy & others)
07.
Gastrointestinal Tract
Bowel Syndrome (IBS)
Chron's Disease
Digestive Problems
Food Intolerances
Poor Gut Health
Frequent Constipation or Diarrhea
Chronic Flatulence
Stomach Problems (reflux/heartburn)
Thyroid Problems
Type 2 Diabetes Mellitus
Insulin Resistance
Blood Sugar Fluctuations
Hashimoto
Acne
Eczema & Skin Rashes
Allergies
Rosacea
Urticaria
Psoriasis
Vitiligo
Cancer
Silent Inflammations
Infectious Diseases
Weakness of the Immune System
High Blood Pressure
Increased Cholesterol Level
Hormonal Disorders
Premenstrual Syndrome (PMS)
Fertility Problems
Menstrual Disorders
Menopausal Symptoms
Capabilities
Knowledge & Skills
Orthomolecular Medicine
Phytotherapy
Homeopathy
Schuessler Tissue (Cell) Salts
Original Bach® Flower Remedies
Aroma Therapy
Acid-Base-Balance
Gentle Body Detox & Liver Cleanse
Heavy Metal & Fluoride Detoxification
Transdermal Applications 
New Healing Substances (Colloidal Metals, DMSO etc.)
LifeWave® Patches (Phototherapy & Stem Cell Patch Therapy)
Amalgam Removal Support (Tooth filling) >> Protection & Detox